via
Ha Ha Happy Thursday!!
Having a girls lunch with Nurse A today. Can't wait!!
Are you as in love with Olivia Palermo's style as I am?
Do I even have to mention the boy.
Seriously?
I love seeing them photographed together ... I just love seeing her photographed.
If you venture over to my pinterest you will see my love for them pinned.
I might need to stop...
xo,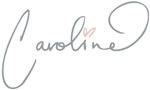 PS. After my
post last Wednesday
. I stumbled across this and thought it was perfect response from our Lord.
Instead of worrying, PRAY.
Let petitions and praises shape your worries into prayers, letting GOD know your concerns.
Before you know it, a sense of GOD'S wholeness, everything coming together for good will come and settle you down.
It is wonderful what happens when CHRIST displaces worry at the center of your Life.
Philippians 4:6-7