My little Abby Hart is getting hitched on December 17, 2011. whoop whoop!!
I adore her and her hubby to be and am super pumped to be part of the bridal party.
I have been telling her how I love the idea of brides wearing crimson/ruby/scarlet for the after rehearsal dinner during that time of year and found a fun article on thelane about the colors.
L
ove love love this last one!!
Abby is a
blonde
and this color would look fantastic on her. What do you guys think of a bride switching in the white for a stand out color for the after rehearsal?? I say, you go
gurl
!
This rainy week has me
strrrrressed
. All of the moisture in the air has not helped the drying out process of ceramic work. I have been praying for all of my little babies in the kiln firing right now ... that they are dry enough and won't blow up on me again. ( yes they do blow up if the piece is not completely dry!)
If everything comes out
ok
CRC
has a big weekend planned! I am doing a fun photo shoot and then a
Walker Hayes
Concert on Friday. Saturday,
CRC
is headed to
Pascagoula
MS for a big show. Then... as soon as the show wraps up I am jumping in the car and heading back to Birmingham for a wedding shower. Super excited for Jessie and Baker and all of the Ole
Missers
heading my way!!
Pics from the weekend I promise!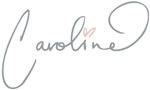 be sure to:
1. check out
Mulberry Heights
new do!
2. stop by
Mack
and
Hadley
. They are both doing fun give aways that I definitely want!!