how do you feel about yellow?
yikes! sometimes it makes me cringe.
and others it is quite perfect...
One of me
besties,
Millette,
has us wearing canary yellow as bridesmaids this June and I think they are pretty fabulous.
Anyway, a bunch of family friends are putting together a wedding party in F
airhope
for a dear friend's daughter. This dear friend LOVES yellow. I mean
lurrves
.
My mom was asked to do the table arrangements for the party and we are to be using no other than yellow for this "Boots by the Bay" shindig.
I have been looking at different shades and
tablescapes
.
Love all of the shades and textures in this one by using different types of flowers. The white adds a clean and fresh feel. We thought we would use white tablecloths over burlap. (my mom's favorite)
I thought lemons would be so fun mixed in and be perfect with the rustic/cowboy boots theme! Maybe for the place cards??
We are going to be outside, but I loved these color combos. The bright daffodils and use of green are so fun. Maybe we could add in some limes with the lemons.
These table mats are kinda
burlapy
. I love it!
Of course we will have to have sunflowers somewhere in the mix...
All of this mellow yellowing has got my head spinning and me looking through my closet and home thinking I need to brighten up!!
What do you think?? Comments and suggestion would be wonderful!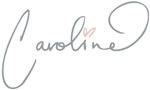 1. - 5. pinterest 6. & 7. southern accent 8.google image 9. & 10. pinterest 11. shopbop, alice & olivia 12. house & home