Their first kiss was so passionate that Christo broke a tooth.
Jeanne-Claude and Christo's work is so moving.
Always, always been some of my favorites.
Christo lost his flame haired love in 2009.
"She cannot be substituted. Cannot be revived. Cannot be reinvented."
Check out this amazing WSJ
article
on Christo's life without his partner. So sweet.
Some images of their truly awe inspiring work.
My favorite.
"I always think that I would go first," he says. "Because usually the man would go first. But she goes first and it was very strangle. I never think it would happen this way." He pauses, "Everyone thought she was the strongest. But she disappeared. Now I try to do the work. It's difficult, but I am a workaholic. We were workaholics together, and that's probably the blessing." Perhaps it's also a blessing that their work is -at its core- about joy. "We want to create works of art of joy and beauty, which we will build because we believe it will be beautiful," Jeanne-Claude once said in an interview.
Jeanne-Claude, I am going to create works of art of joy and beauty because I believe it will be beautiful too.
I encourage you all to do the same!
My mom always hands me her WSJ Magazine when we see each other. We both love to read it and it is always full of the most interesting articles on life and culture.
xo always,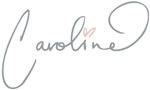 All quotes are from the WSJ article. Images are from the Jeanne-Claude and Christo website and google.